Turku, Finland, 11th of May, 2021 - The Central Finland Health Care District has chosen Smartroom Health, an advanced multiscreen content management system by Hibox Systems, to provide full functionality to both patients and staff using digital displays in their newly built Hospital Nova in Jyväskylä, Finland.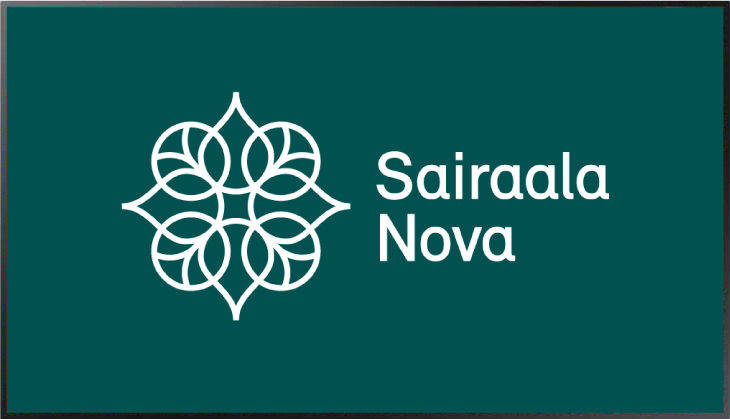 The Central Finland Health Care District encompasses 21 municipalities serving 275 000 people, and is the largest non-university hospital district in Finland, with services in nearly all medical specialties. The newest addition to the district, Hospital Nova of Central Finland, is a state-of-the-art facility that aims to serve the needs of future medicine with new healthcare processes supported by modern ICT-solutions for both patients and staff.
The Smartroom Health solution by Hibox was seen to fit seamlessly into the hospital's arsenal of digital tools and complements the district's aspiration of creating a smart hospital.
"The overall project went very well and we are very happy with the results. The Hibox Smartroom Health is involved in many processes for both the staff and patients. From our old hospital environment, this was a leap to the digital age." - Jari Ilves, Project Manager, Central Finland Health Care District
With Smartroom Health, Hospital Nova can create an exceptional patient experience by providing visual information and content on more than 600 digital signage screens and door displays.
The screens in the public areas - the largest of which are impressive 98-inch screens in the main hallway - are used to provide a wide array of real-time information to patients, visitors and the staff: General info, wayfinding, advertisements, news, alerts and messaging, public transportation schedules, cafeteria menus, live TV in waiting rooms, etc. All this combined with an integrated self-registration and queuing system that guides the patients all the way from check-in to call-in through visual cues and sounds on the displays.

In addition to patient-facing displays, Hospital Nova utilizes Smartroom Health's staff tools such as room and staff allocation info, alarm systems and instant bookings of meeting and examination rooms from touch-enabled door displays.
The delivered solution also includes a system for 4K HDMI to IPTV-distributed continuous fetal monitoring. This functionality is run 24/7 on almost 40 dedicated screens at the maternity ward.
For the Intensive Care Unit Hibox has delivered and installed 19" medical-grade bedside TVs for a perfect viewing experience - whether the patients want to use online streaming services or watch live TV.
"We had the pleasure of visiting the construction site of Nova already in 2018 to present our solution and to discuss current and evolving trends relating to the use of technology in hospitals. We were thrilled to hear about their plans to boost operational efficiency and increase the quality of patient care by using ICT. Now three years later, we are pleased that our Smartroom system could live up to their visions and expectations. It has been a true pleasure working closely with the professional and forward-thinking project team at the Central Finland Health Care District to bring nearly all the different screens at the hospital into one single system" - Bill Anckar, COO, Hibox Systems
The hospital is currently expanding its use of Smartroom Health by adding TVs in all patient rooms. In addition to advanced entertainment services, the in-room TVs can be used to watch educational videos, receive scheduled reminders, call for nurse assistance, order food or services, place video calls to family members or even consult specialists through virtual doctor appointments. With this addition, Hibox will have delivered almost 1000 screens of different types to Hospital Nova, connecting all of these into one single system.
Media contacts
Mathias Lehtinen, Digital Marketing Specialist
Hibox Systems Oy Ab
mathias.lehtinen(at)hibox.tv
About Hibox Smartroom
Hibox Smartroom, a complete hospitality TV and multi-display system providing entertainment, information and communication services, has been part of our core product offering since we started in 2005, and today we serve over 10 million end-users all over the world on a yearly basis.
Smartroom has been deployed in different sectors such as hotels, healthcare and cruise ships. Regardless of the use case, we are dedicated to providing an outstanding end-user experience that drives customer satisfaction while reducing operational costs.
About Hibox Systems
Hibox Systems provides advanced interactive information, entertainment and communication solutions for business customers in the hospitality, healthcare and telecom industries. Our products are sold by a large network of affiliates and resellers around the world. Hibox is part of the Accedo Group, and our headquarters is located in Turku, Finland. Follow us on Twitter, LinkedIn, and YouTube.