Bring your Own Content!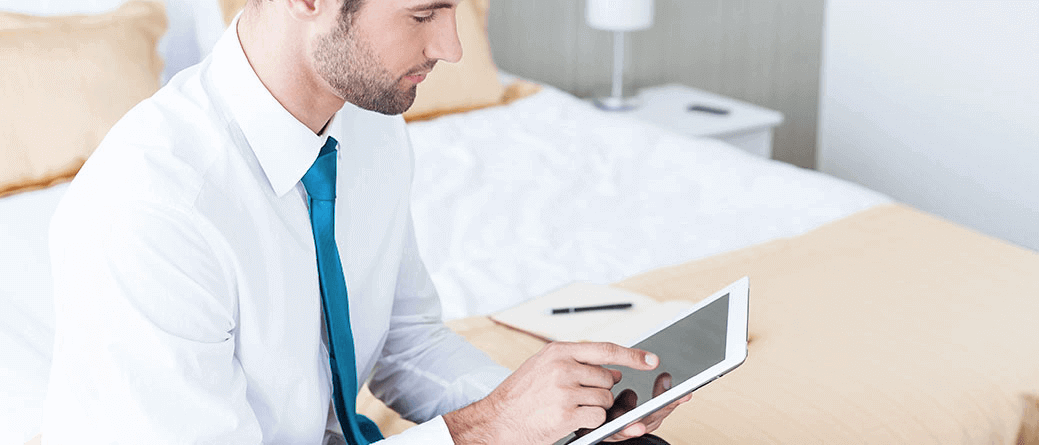 Do you remember when people were happy with a limited set of on-demand movies that they could purchase on the TV in their hotel room? Neither do we, because those days are gone. Consumption of entertainment content has changed: Netflix, YouTube, Amazon, Hulu, HBO and Spotify, just to name a few popular streaming services, are here to stay. Now, anyone who has a Netflix subscription or wants to watch a YouTube clip would most likely prefer to watch the content on a big TV instead of a mobile device. Hotel guests today expect the same digital experience as they have in their living rooms. They want...
to choose what they watch or listen to, and when,
pick the best available device and
not to be interfered or eavesdropped.
How do you embrace this change in media consumption in your hotel? Keeping up with the technology to enable all this can be a challenge. But it doesn't have to be. We've put together a little overview of the existing methods for empowering the guest to bring their own content to the hotel room.
Mirroring the whole screen
All relevant TV manufacturers now support Miracast, which allows Android and Windows users to wirelessly mirror the entire contents of their device screen to the TV. As usual, Apple walks its own path with Airplay Mirroring, which allows their users to mirror their entire screen, as well as casting the content of individual apps to the TV. There are several differences between the two:
| | | |
| --- | --- | --- |
| Pairing / handshake | Direct P2P wifi connection (no wifi infrastructure needed) | Bluetooth, wifi or LAN |
| Streaming connection | Direct P2P wifi connection (no wifi infrastructure needed) | Wifi, LAN or 3G/4G |
| Playable content | Whole screen | Whole screen or individual apps |
| Interoperability | The Miracast compatibility between different device manufacturers varies, as does the quality of video streaming. | Mirroring from Apple devices to Apple devices works very well. |
TABLE: Comparison of methods for empowering BYOC.
The downside with Airplay has been that it requires an Apple TV box. In 2016, we're seeing the first smart hotel TV's with a built-in AirServer, which will allow guests to at least enjoy audio without an external Apple TV box.
Casting from individual applications
In contrast to mirroring the whole screen, casting content from mobile apps reduces the traffic between the guest's device and the screen. In this case, only control commands are sent from the guest's device, and the payload is downloaded from the internet directly to the casting device. For example, the Chromecast device works in this way. The Chromecast also features a guest mode that allows users to pair their device and discover a connectivity path using a neat ultrasound technology, thus removing the need for a managed wifi connection between the guest's device and the Chromecast.
HDMI
It is also possible to use any of the HDMI inputs of the TV for the purpose of screen sharing. Not as cool as the wireless alternatives, but definitely more reliable and simple. The problem is how to ensure that the HDMI cable stays in the room. Why not place the cable in the minibar?
Smart TV applications
Selected Smart hotel TVs have applications that allow users to enjoy media content. Youtube is probably the most popular app for enjoying online content, however some users will also appreciate apps that allow them to connect to their personal media, like Plex for example.
Audio streaming to the TV
Video is nice, however it requires a certain amount of dedicated attention. Some people just prefer to have their own music playing in the background, and the TV speakers are nicer than any mobile device or laptop. The following methods are available:
Analog cable connection
Connect a (bedside) audio minijack plug cable to the RCA L/R audio inputs on the TV. Then the user can connect their own devices to the TV.


HDMI
One can also use the HDMI cable for audio only. This is common in bedside installations, using elegant small boxes with connectors for HDMI, USB, audio minijack etc.


Bluetooth audio streaming
Selected smart hotel TVs can receive audio streams over Bluetooth. This allows for higher audio quality, and a wireless connection. The limitation, of course, is that the guest's device must support Bluetooth audio streaming.


Spotify
Selected smart hotel TVs have a dedicated Spotify application, which allows users to enjoy their own Spotify account using the TV.
Conclusion
New mirroring, casting and streaming technologies emerge continuously and the most important choice you need to make is to choose a system partner that stays up to date and is flexible to introduce new solutions in your environment as they become available.
We'll update this article as new relevant technologies emerge. Come back periodically to stay informed!