The Super Headend
Streaming technologies are getting increasingly popular for delivery of TV channels to consumers and businesses. Today most telecom operators are offering IPTV & OTT services to their subscribers and many broadcasters and niche content providers have been able to create a direct link with their viewers through OTT services.
In most hotels though, we still see a physical headend appliance for redistribution of terrestrial, cable and satellite channels. If you want more detailed information about headend technologies, you can find it in our Hotel TV Headend FAQ.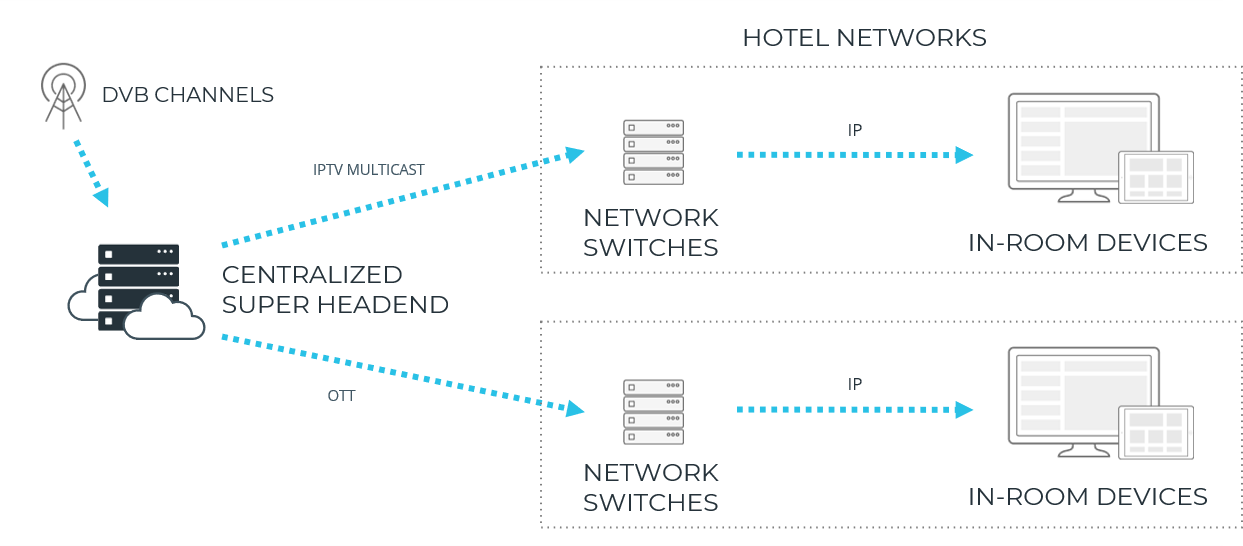 Picture 1: TV channel distribution from a super headend.
With a super headend, you essentially move the local headend appliance from the hotel to the cloud and stream the TV channels to the hotel via the Internet. As a hotel operator, you don't have to buy the technology yourself, instead you typically rent the technology and the TV channels as a service from a local supplier.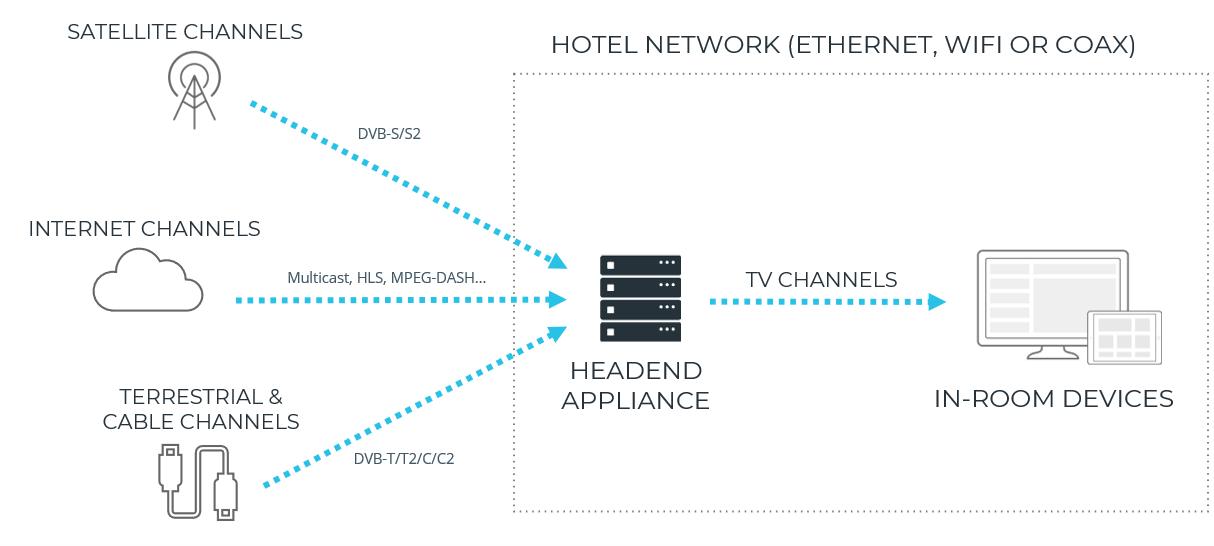 Picture 2: TV channel distribution with a local headend appliance.
What are the pros and cons of a Super Headend?
Pros
Lower hardware cost. The cost of the headend will be shared between many hotels and hence it will be much lower than with a local headend in each hotel.
Less maintenance. With a local headend, there is always a risk for failures and downtime. A physical component in the server may break down or the server may have to be rebooted.
Easier configuration. With just one super headend, changes to TV channel lineup can be made centrally and be applied to all hotels connected to the super headend.
Cons
High bandwidth requirements. A centralized setup almost always requires a fiber connection to the hotel. Especially with OTT streaming you will need to have a really fast connection, since every TV will have a unique stream from the super headend to the room. With IPTV multicast distribution the bandwidth requirements will be lower, but still much higher than with a local headend in the hotel.
Strict content protection requirements. Since the distribution of the TV channels will be done using the open Internet, content owners require that the content is distributed securely. There are many DRM options available in the market, but most systems will add a lot of complexity and cost to the overall solution.
Single point of failure. When everything is distributed through the Internet, nothing will work if the internet connection goes down. That means that guests can't use any interactive functionality nor watch any live TV channels.
Should you replace your existing headend with a super headend?
We can see that there are both advantages and drawbacks with a super headend. For who is this technology best suited, then?
Firstly, you should only consider this technology if you have fiber connection to the hotel and the bandwidth capacity is not already at its limits from normal operations and guest usage.
Secondly, ask yourself if it makes sense to stream all channels from the super headend? If you already have an existing headend in the hotel, or there are FTA (free-to-air) TV channels available through the air or cable, you might want to consider a hybrid setup.
In such a scenario, only a few selected commercial channels are received from the super headend, while the rest of TV channel line-up is received through a local headend. From a commercial standpoint, this is a good alternative, since if you charge the guests for the commercial channels you can make up the cost for the increased bandwidth consumption.
At Hibox, we think the super headend is a fascinating concept that will become increasingly important in the future. As with all new technologies costs will go down over time, but right now you will have to carefully assess the higher CAPEX costs of local headend against the higher OPEX costs of the super headend.
If you want to discuss the super headend concept in more detail, hit the Contact Us button below and we will connect you with one of our TV Experts!